If this is your first time choosing a diaper or pad, the choices can be overwhelming. How do you know whether you need night diapers or protective underwear? We've put together a list of questions to ask when looking for the right product that'll help with bladder leakage.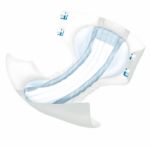 DO I ONLY NEED PROTECTION FROM URINARY INCONTINENCE?
For the most part, urinary-only incontinence for active people can be controlled by pads for women and guards for men. These lightweight, absorbent products are discreet, fit in regular underwear, and offer all levels of protection. For overnight, fecal management, and wheelchair or bed bound users, adult diapers and protective underwear are better options because they offer more complete protection to prevent leaks while sitting or lying.
ARE THERE SPECIAL CONSIDERATIONS FOR MEN VERSUS WOMEN?
For years, products were unisex, but recently there has been a push towards gender specific products. These offer different placement of the most absorbent areas, as well as different, gender specific designs. Also, for lightweight protection, most men prefer using a male specific guard to increase protection in the front, where they need it most. Choosing from men and women products can provide a better fit and more comfort for your incontinence needs.

DO I NEED LIGHT PROTECTION OR A HEAVIER SOLUTION AGAINST LEAKS?
If you only suffer from occasional or light leakage, pads or male guards work great. For those who have full-on accidents, consider adult briefs or the Tena protective underwear for extra absorbency and protection.
HOW DO I KNOW WHAT SIZE IS RIGHT FOR ME?
Finding the right size product is important not only for comfort, but also for effectiveness. Use a tape measure to determine your waist, hip, and thigh measurement. If a diaper is too small or too large, it can start to leak or cause skin irritation. We carry a selection of diapers ranging from extra small to bariatric-sizes to ensure that every body is well-fitted.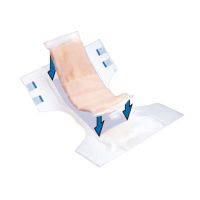 DO I NEED A SPECIAL NIGHTTIME PRODUCT?
For all night dryness, use products specifically made for overnight protection. Adding booster pads to your briefs or underwear can also increase the absorbency for nighttime use.
DO I NEED DIFFERENT TYPES OF PRODUCTS?
Most people need more than one type of incontinence product for different activities. Maybe you'd want a less bulky diaper for work or briefs with anti-leak cuffs for the gym. Try out different types of pads and diapers to see which works for you.
HOW MANY WILL I USE?
That depends on each individual. Remember, you will want to change your diaper or pad whenever you go to prevent skin irritation.
STILL UNSURE WHAT TO GET?
Call National Incontinence at 1-800-998-1745 to get help on choosing an incontinence product right for you!
Related posts: